Graduate trainees
By its very nature, work as a patent attorney puts you at the very cutting edge of development. Our clients range from start-ups to some of the best-known global brands and you will play a vital role in helping them to bring new products to market.
We recruit throughout the year, and graduate trainees study to qualify as both UK and European patent attorneys and from their first day they are exposed to live projects.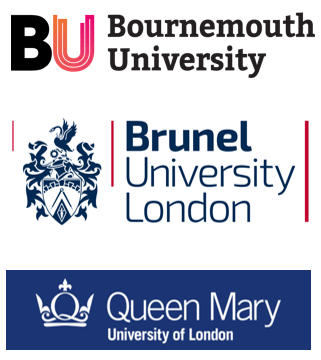 New trainees complete the Postgraduate Certificate in Intellectual Property Law, gaining exemption from the UK foundation exams, and each trainee is
able to choose to attend either:
Bournemouth University;
Brunel University London; or
Queen Mary University of London.
Support for trainees
Our trainees have an excellent record in passing exams due to the comprehensive package of support which they receive at Page White Farrer which includes:
mentoring from a supervising partner;
study groups and tutorials;
know-how sharing within teams;
academic support; and
support from recently qualified attorneys.
We are keen for all our trainees to succeed and encourage them to take the examinations when they have gained sufficient experience.
Promoting equality, diversity and inclusivity

We have an established Diversity and Inclusion Policy which commits us to hiring and progressing employees through the firm only on personal merit by assessing criteria related to the duties and conditions of each particular role.
Page White Farrer is a member of IP Inclusive which promotes equality, diversity and inclusivity in the intellectual property community.
Academic subjects of interest
The work of a patent attorney revolves around a solid understanding of technology and intellectual property law, and requires the ability to conceive and present reasoned arguments, making excellent communication skills essential.
We are looking for the brightest candidates with experience in the fields of:
computer science – especially artificial intelligence;
electronic engineering;
physics;
biochemistry;
chemistry; and
related disciplines.
Staff benefits
Benefits include:
25 days' holiday;
a pension scheme;
hybrid working arrangements (split between office and home working);
study support;
season ticket loan;
a bike scheme; and
organised social events.
To apply
Please send your CV with a covering letter to Tim Searing: tim.searing@pagewhite.com