Wed 5th Feb 2020
IP experts expand into Leeds city centre tech hub
With talk of the House of Lords heading to Yorkshire, Page White and Farrer is one step ahead! The leading firm of patent and trade mark attorneys has taken new office space in Platform, the trendy hub for tech and innovation in Leeds city centre.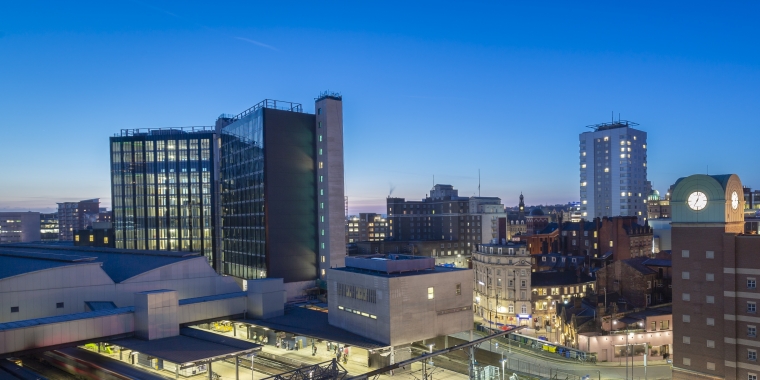 "We have been working with a growing number of companies in the North of England for many years, and this seemed like a great opportunity to have a local presence and build closer relationships," explained partner and European patent attorney Virginia Driver. 
Formerly known as City House, Platform is now a popular home for digital start-ups, making it a perfect base for our intellectual property experts who have particular strengths in the fields of artificial intelligence and data science, software, life-sciences, clean tech and renewable energy sectors.
Page White and Farrer will be joining over 70 businesses in fintech, medtech and gaming already in the building.
"There is so much going on in and around Leeds, with the proposals for HS2 and the Northern Powerhouse stimulating business growth, as well as some really exciting start-ups and spin-outs coming from the universities," says partner Tom Woodhouse.  "All this innovation needs advice on intellectual property strategy and protection – and we'll be ideally placed to help them add value to their businesses through their IP."
The address will be:
Suite 3.05, Platform
New Station Street
Leeds
LS1 4JB