Mon 1st Apr 2019
Attorney at law Oliver Spies strengthens our brand protection team in Munich
We are pleased to announce that Oliver Spies, an intellectual property expert and attorney at law, has joined our Munich office. With nearly twenty years' experience in IP law, Oliver advises clients on the protection and exploitation of trade marks and design rights in Germany, the EU and worldwide, as well as unfair competition laws in Germany.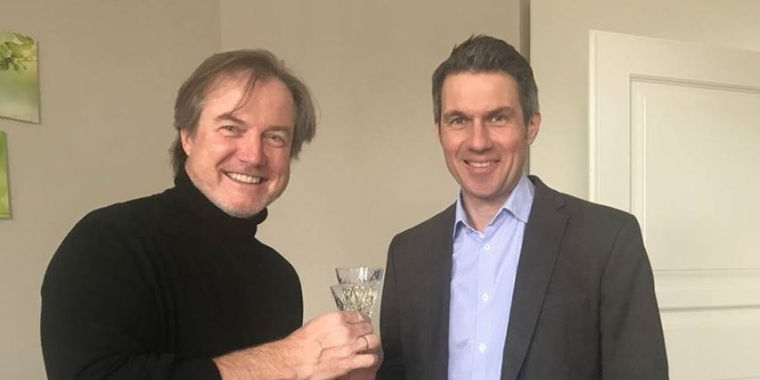 Olaf Ungerer welcomes Oliver Spies to Page White and Farrer in Munich
"We are delighted to welcome Oliver to our Munich office as we continue to strengthen our team in advance of Brexit," says James Cornish, head of trade marks and brand protection. "While political uncertainty continues in the UK, our clients can rest assured that Page White and Farrer has a strong and expert team to manage their international IP portfolios."
Olaf Ungerer, a partner in Munich welcomed Oliver at the beginning of April, "Our team goes from strength to strength, and we look forward to working with Oliver. His experience in unfair competition laws in Germany is a particularly interesting addition to our portfolio of services."
Oliver is accredited to the Munich bar and licensed to practice before all German regional and higher regional courts, as well as the German Patent Office and the German Patent Court. He also helps companies to enforce their IP rights before the EUIPO and WIPO.
His specialisms include:
IP strategy;
brand protection;
trade marks;
company names and domain names;
design rights;
IP litigation and disputes; and
unfair competition laws in Germany.
Click here to read Oliver's full profile.
First published in April 2019.