Thu 29th Jul 2021
Can I obtain a patent for software or AI?
We often encounter software engineers who are under the impression that it is not possible to obtain a patent for their software, and that their invention or innovation is protected by copyright or simply not suitable for a patent.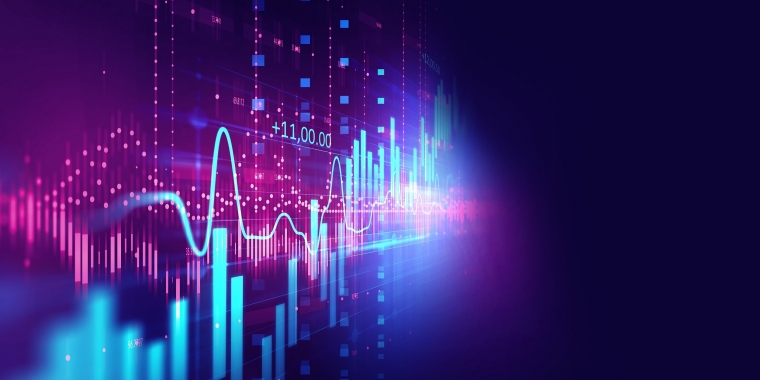 According to Tom Woodhouse, a patent attorney who specialises in protecting the intellectual property in software and AI, "Copyright only protects the code.  It doesn't protect the underlying idea which means it remains vulnerable to being replicated."
Tom answers some of the questions that he commonly gets when talking with software engineers and AI developers about their work.
Q: I've heard that you cannot patent software. 
A: Wrong!  You can patent a software invention that solves a technical problem in a new and non-obvious way.
Q: So how do I know if I have a patentable software invention?
A: If you have identified a technical problem and there is no off-the-shelf solution, and you've think you've worked out a solution (which involves software), you may well have a patentable invention. 
Q: How do I know if it is new enough?
A: Newness is a strict binary test; an idea is either new or not and there are no shades of grey. Most inventions are a combination of old and new pieces.  Provided the combination as a whole is new, the idea is new.
Q: When does an idea stop being "new"?
A: The moment the idea enters the public domain, in any way, shape or form, it is no longer new.  The idea must be new on the day you file your patent application – if the idea has already entered the public domain before you file your patent application, it is too late. 
If someone else has the same idea, and applies for patent protection, the idea stops being new when their patent application is published.  But there any numerous other ways the idea can enter the public domain – blogs, academic papers, videos, social media, presentations or even conversations that are not in confidence. 
You can destroy the novelty of your own idea by putting it into the public domain yourself.
Q: How can I safeguard its novelty?
A: The Golden Rule: talk to us before you share your idea with ANYONE outside of your company.  Anything you tell us is in strict confidence. 
However, if your idea enters the public domain because you shared it with someone else, you cannot patent it anymore – because it is no longer new. 
Click here to read more about the Golden Rule….
Q:  I'm a software engineer.  I solve technical problems all the time, but the solution is always pretty obvious.
A: With respect, you are the worst person in the world to be judging the obviousness of your own ideas.  "Obviousness" is assessed through a structured legal test, and the threshold is lower than you think.  Software engineers and researchers routinely dismiss their own work as obvious – incorrectly!
Q: If that is true, then I am inventing things all the time?
A: You probably are!  That doesn't necessarily mean it would be cost effective to try to patent all of your inventions. 
Q: How do I know if an invention is worth patenting?
A: We'll work with you to understand your commercial objectives, and to develop a patent strategy that maximizes value within your budget.  We can document the strategy in a form that can be shared with potential inventors and partners, as a way to justify decisions you have taken and to demonstrate that those decision have been made strategically, which enhances your credibility in those discussions.
Q: So when should I talk to you about my idea(s)? 
A: Remember the Golden Rule: talk to us before you share your idea with ANYONE outside of your company.  There is no requirement for you to have implemented your idea in order to patent it.  It is enough that you essentially know how you would implement the idea.   The only requirement is that we can produce a description of the idea that is detailed enough that would allow someone else to implement it.
Q: We have already implemented an idea in our product or platform, and it is getting great feedback from our users, can we still come to you?
A: If the features sit in the front end, they probably entered the public domain when you released them, which means you can no longer patent them – because they are no longer "new".  If the new feature sits in the backend, or a combination of the front and backend, you might still be able to protect the idea, but call us as soon as possible.
Q: What if we have coded a working prototype?  Or done some testing/experiments?
A: Talk to us before you release the prototype or share the results outside of your company – even an alpha/beta release could put the invention in the public domain, as could the submission of an academic paper for review.
Q: Do I have to write up the idea?
A: Definitely not!  Our team have specialist computer science, AI and software experts would do the write up for you.  We just need a few hours of your time to talk us through the idea, and to review the documents we produce.  We strive to make the process as painless as possible.    
Q: Does that mean the detailed description of my idea will become public?
A: Eventually, yes – but it would not be published until 18 months after filing.  18 months is a long time in software, and the ability to keep the idea confidential during that period can give you a leading edge.  See our Filing Process resource for further guidance.
Q: So, if I know how I am going to solve a technical problem, and I think the solution might be new, that's when I should talk to you?
A: Spot on!  We offer a free initial consultation, which you can book via our website – so you have nothing to lose.
Q: What happens after that?
A:  If we think you have a patentable idea and you want to try to protect it, we work with you to develop a suitable filing strategy and agree a budget. 
This briefing is for general information purposes only and should not be used as a substitute for legal advice relating to your particular circumstances. We can discuss specific issues and facts on an individual basis. Please note that the law may have changed since the day this was first published in July 2021.