Mon 28th Jun 2021
Career insights: Patent law and AI
Sarah Halpin discusses her journey from working as a data scientist in the financial services sector, to joining Page White Farrer as a technical assistant and trainee patent attorney. She also outlines her day-to-day role in the firm and key responsibilities for those interested in starting a career in intellectual property.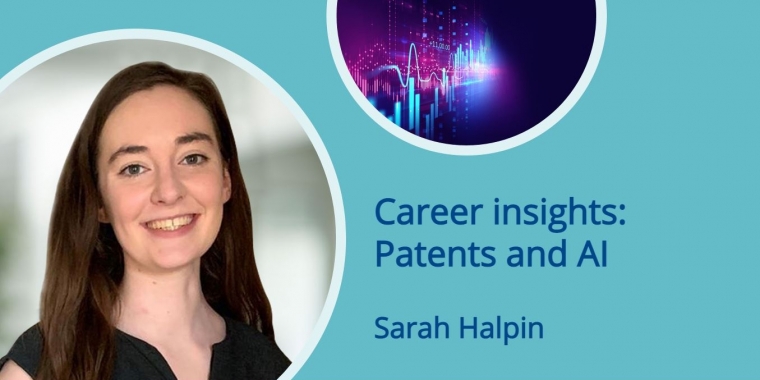 My career path
After studying physics in Trinity College Dublin, I attended the University of Edinburgh for a master's degree in Artificial Intelligence. I joined Page White Farrer in October 2019 after a year working in the financial services sector as a data scientist. 
After my master's degree, I worked in a startup that specialised in technology for identifying fraud and money laundering. However, I realised after a year that I wanted a role with more variety and with exposure to a broader range of technologies. I researched patent law and found that it seemed to match well with my skills and interests. I joined Page White Farrer in October 2019, working in electronics, with a focus on artificial intelligence. 
I am very happy to have started my patent career at Page White Farrer, it is a great learning environment. The training is hands-on, and I was working on cases from my first day. Throughout my training so far, I have received a lot of support from my supervising partners. There is a lot to learn, both to get to grips with new technologies in diverse subject areas and to become familiar with the law and patent system. 
Exams
I completed the PGCert in Intellectual Property at Bournemouth University in 2020. This course really helped to get a grounding in IP law and to meet trainees from other firms at similar stages in their training. The next step is to take my first UK Final Diploma exams in October and to sit the European pre-examination in early 2022. The firm supports trainees to sit exams when we are ready and provides in-house tutorials for anyone sitting exams. 
My role
Day-to-day, my role is varied, and mostly involves reviewing and responding to examination reports, and drafting new applications. I am lucky to have had direct contact with clients from early on, which has been really useful to understand the commercial aspects of intellectual property. We work with clients of all sizes, from small start-ups to larger businesses, and this exposure really helps to learn how to tailor patent strategy and advice to a client's needs.  
For anyone thinking of joining the patent profession, it is important to have the technical skill to understand how different technologies work, as well as the communication skills to convey high-level technical concepts, construct arguments, and provide advice to clients. Self-motivation and organisation are also important when preparing for exams and for managing your own workload day-to-day.  
This briefing is for general information purposes only and should not be used as a substitute for legal advice relating to your particular circumstances. We can discuss specific issues and facts on an individual basis. Please note that the law may have changed since the day this was first published in June 2021.