Thu 28th May 2020
Common errors when registering a trade mark in the insurance sector
When establishing a new brand, it is important to avoid spending time and resources on registering a trade mark brand which is likely to be refused by the Intellectual Property Office.
There are many subtle aspects to the development of a unique and successful brand, and it can be particularly challenging in the highly unique financial services sector.
Trade mark attorneys James Cornish and Taryn Byrne have successfully registered thousands of trade marks for their clients, and they have particular expertise in the insurance sector.  They also provide consulting services to brand, marketing, and legal teams within insurance companies.
The following presentation highlights eight common mistakes made during trade mark applications, and illustrates each one with specific examples from the insurance sector.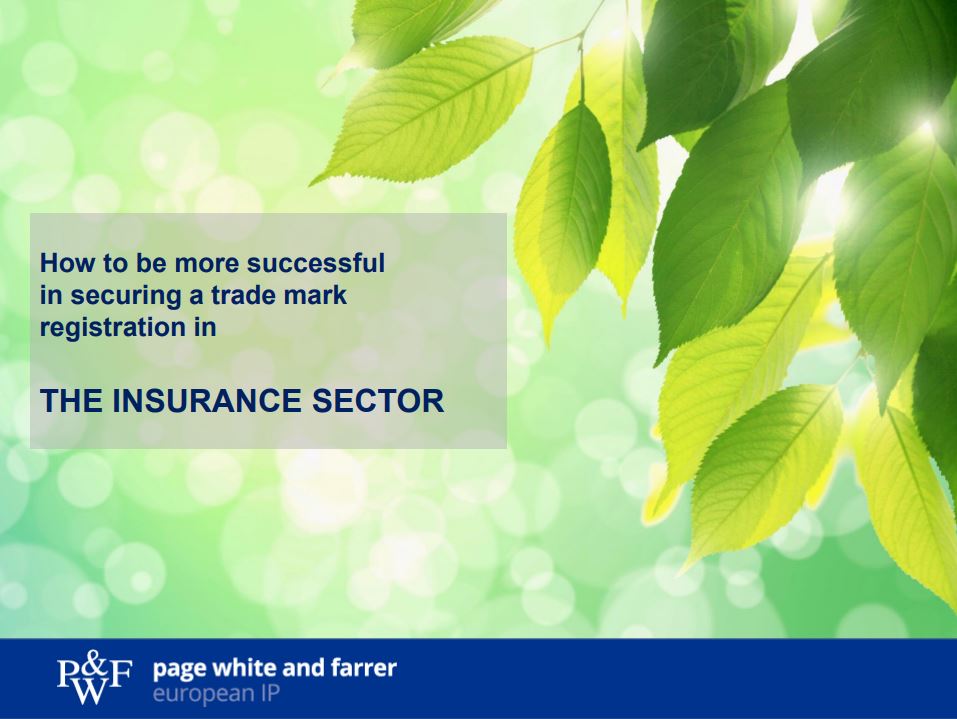 Legal advice for brand and legal teams in the insurance sector
For information about our legal advice services for brand and legal teams in the insurance sector, email james.cornish@pagewhite.com.
This briefing is for general information purposes only and should not be used as a substitute for legal advice relating to your particular circumstances. We can discuss specific issues and facts on an individual basis. Please note that the law may have changed since the day this was first published in May 2020.