Wed 22nd Jan 2020
German government plans an exception to the automatic injunction
The German government is planning to introduce an exception to the automatic injunction (paragraph 139 of the German Patent Law).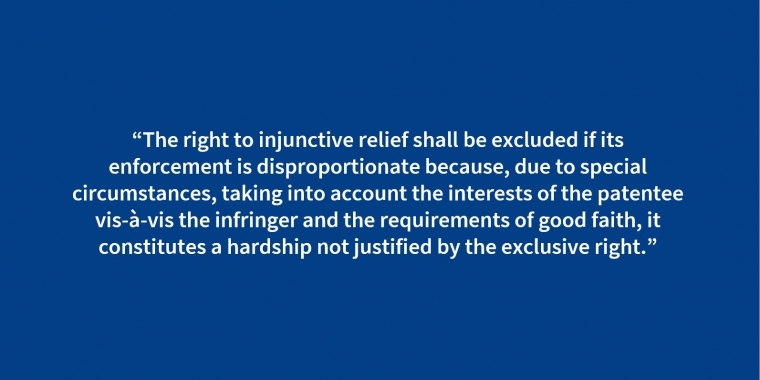 Intensive discussions on the government's proposed draft of a new patent law are to be expected.
Please click here to read the full draft which has been published on the homepage of the Ministry of Consumer Protection and Justice (in German).
Munich-based German and European Patent Attorney Olaf Ungerer wonders "If this new law will be passed, how the Federal Court of Justice will ultimately put judicial meaning to the abstract legal concept of 'hardship not justified by the exclusive right'. This will be interesting to learn!"
According to German constitutional law (Art. 14GG), intellectual property provides same rights as e.g. real estate property. What kind of 'hardship' may allow a third party to enter your property? In an intact economy, it does little for the good of the public whether individual businesses are hindered or even perish, since free competition is designed for crowding out. It remains to be seen what role the risk of unemployment will play in such a scenario.
Ungerer goes on to argue that "It appears to me that current caselaw and available legal provisions (compulsory license, protection of enforcement, grace periods etc.) already provide enough protection in the sense of this new legal concept."
This briefing is for general information purposes only and should not be used as a substitute for legal advice relating to your particular circumstances. We can discuss specific issues and facts on an individual basis. Please note that the law may have changed since the day this was first published in January 2020.