Fri 17th Jun 2022
Launching the new wave of wireless networks at CW TEC 2022
On Wednesday 22 June 2022, David Williams will be attending the Cambridge Wireless Technology and Engineering Conference.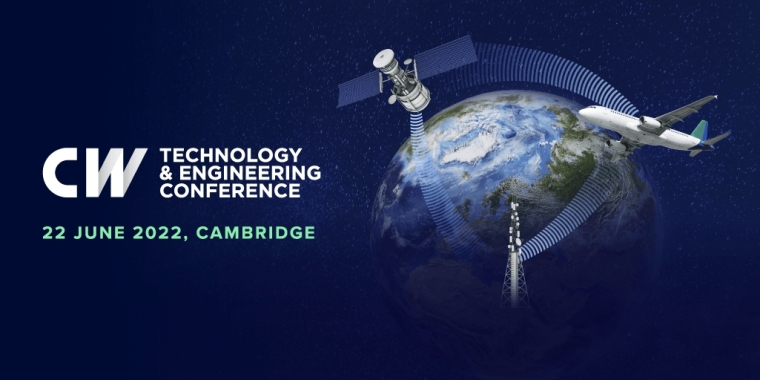 As global wireless telecommunications continue to evolve rapidly, the fundamental role these technologies play in modern society is becoming more apparent. With novel wireless networks, seeing a new wave of investment, the conference will focus on the technology and challenges behind the transformation of wireless networks and what the future holds.
Topics to be explored include:
building hybrid networks that scale globally and provide integrated services which are seamless for the user.
exploring hybrid and multi-bearer, radio and optical network architectures and applications;
enhancing ground networks using non-traditional radio and optical access technologies and backhaul;
delivering wide area mobile communications from aircraft;
considering whether radio and optical wireless networks can support uncrewed aircraft systems and advanced air mobility; and
space as a rapidly evolving global communications infrastructure enabling massively scalable business cases for IoT and broadband users.
Cambridge Wireless is the leading international community for companies involved in the research, development and application of wireless and mobile, internet, semiconductor and software technologies.
Click here to find out more about The Cambridge Wireless Technology & Engineering Conference 2022.
This briefing is for general information purposes only and should not be used as a substitute for legal advice relating to your particular circumstances. We can discuss specific issues and facts on an individual basis. Please note that the law may have changed since the day this was first published in June 2022.