Mon 13th Feb 2023
Save the date: 27 April – Owning Your Voice – Page White Farrer hosts AIPLA Women in IP global networking event in Leeds
On 27 April 2023, Page White Farrer will be joining IP professionals around the world in a global networking event coordinated by AIPLA Women in IP.
This year's theme is 'Owning Your Voice' and encourages women working in intellectual property to fill up their space and speak up about their role in the profession. Click here to find out more about AIPLA Women in IP Law.
Page White Farrer will be the host in Leeds, organising an event at their offices in Platform. Watch this space for further details and make sure to add the details to your diary:
Date: Thursday 27 April 2023
Time: 5pm
Location: Platform Building, Leeds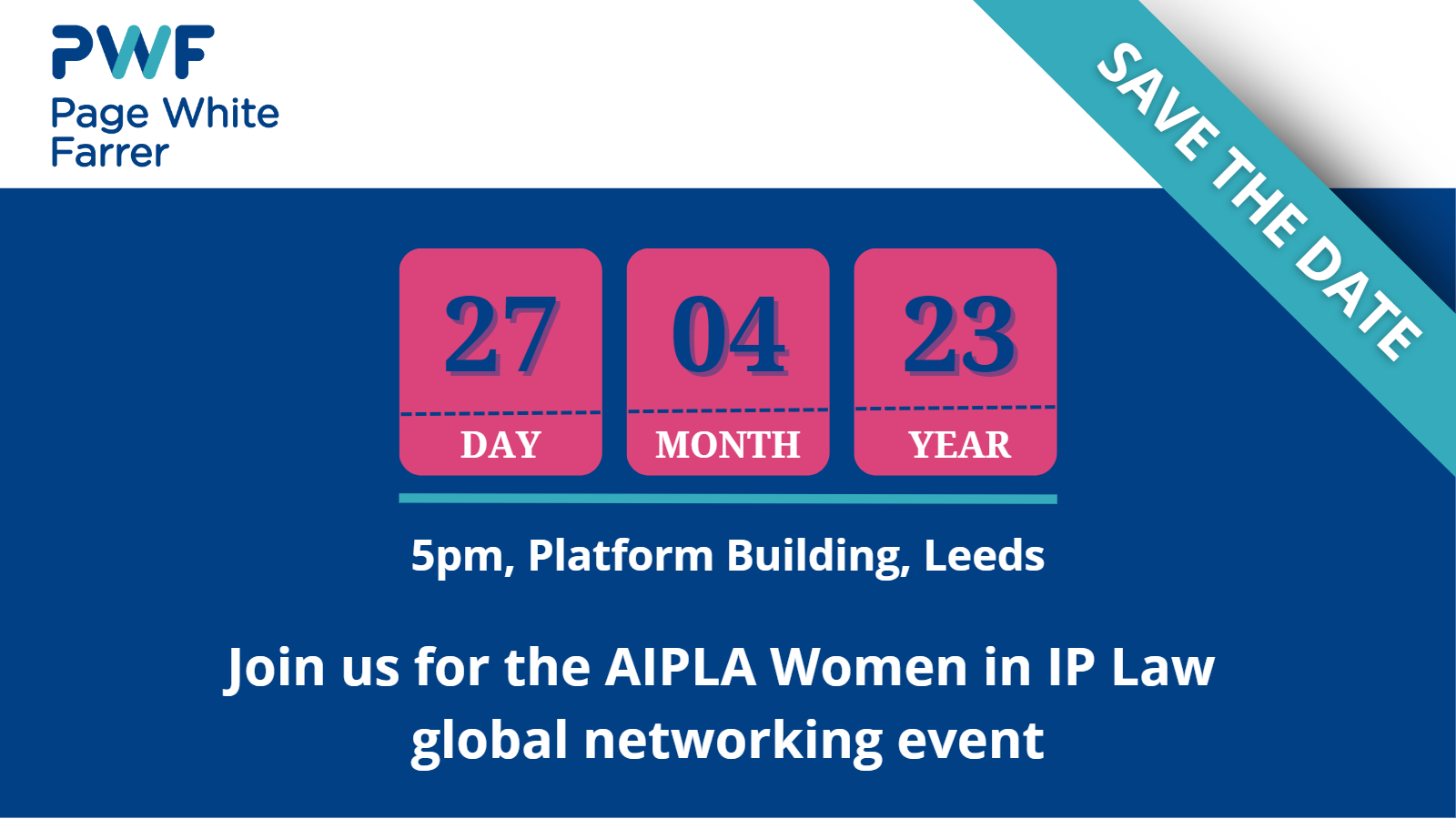 This briefing is for general information purposes only and should not be used as a substitute for legal advice relating to your particular circumstances. We can discuss specific issues and facts on an individual basis. Please note that the law may have changed since the day this was first published in March 2023.