Mon 5th Aug 2019
Standard Chartered Great City Race
On 16 July, members of Page White and Farrer laced up their running shoes and took part in the Standard Chartered Great City Race in London.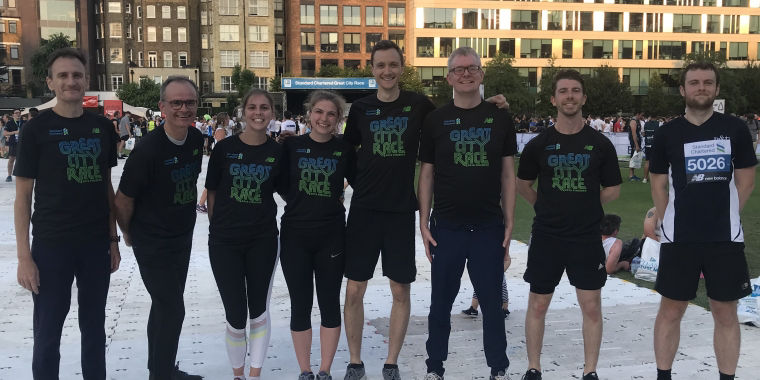 This year over 700 teams (comprising over 5000 people) from the accountancy, banking, media, insurance and legal sectors participated.
Two of our attorneys came in the top 10 per cent for gender – Matt (9th percentile) and Catriona (6th percentile). The men's team, consisting of Matthew Codd, Thomas Keeling, Marc Evans and Thomas Mahon, placed 25th out of 148 teams in the legal sector and 131st out of 787 teams overall, finishing the race in 1:24:32.
The mixed team finished in 1:35:28, coming 59th in the legal sector out of 191 teams, and 226th overall out of 771 teams.
The full results are available by clicking here.