Tue 20th Apr 2021
Webinar: Turning AI technology into valuable IP assets - Digital City Festival 2021
Page White Farrer is delighted to be sponsoring the 2021 Digital City Festival in Manchester. The online festival will run from 12 – 23 April and gathers thought-leaders from around the world to address the key digital challenges facing people, businesses and governments as we emerge from the Covid-19 pandemic.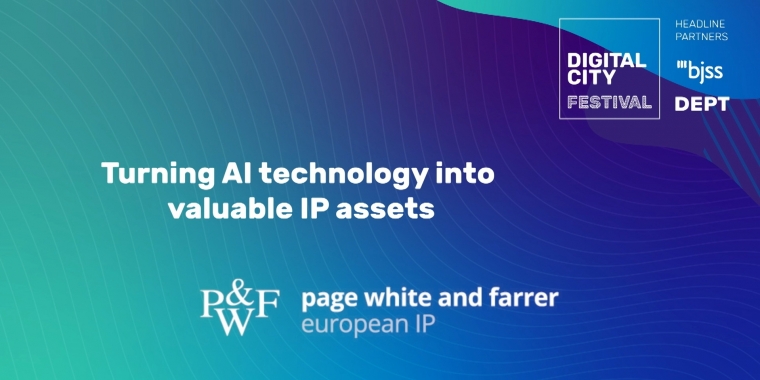 Expert patent attorneys Virginia Driver and Tom Woodhouse presented on turning artificial intelligence technology into valuable intellectual property assets.
Click here to watch the full webinar or on the video below:
Some of the questions considered include:
when do you know your company has made a valuable innovation?
what should you be doing to make sure you have control of your technology?
is copyright enough?
can you get patents for software or AI models? and
what do investors want to see?
Click here to find out more about the Digital City Festival.
This briefing is for general information purposes only and should not be used as a substitute for legal advice relating to your particular circumstances. We can discuss specific issues and facts on an individual basis. Please note that the law may have changed since the day this was first published in April 2021.