Wed 12th Aug 2020
8 reasons to obtain a trade mark registration for your logo
Services: Brand and trade mark audit, Brand protection, Brand watching service, IP strategy, Start up or scale up, Trade mark renewal, Trade marks
Sectors: AI and data science, Brand owners, Chemistry, Cleantech and renewables, Electronics and telecoms, Fashion, Food and drink, Life sciences and health, Materials science, Mechanical engineering, Software patents
Your logo is an important part of your branding, and the last thing you want is to see another business using an identical or very similar logo that might cause confusion amongst customers and which could devalue your brand.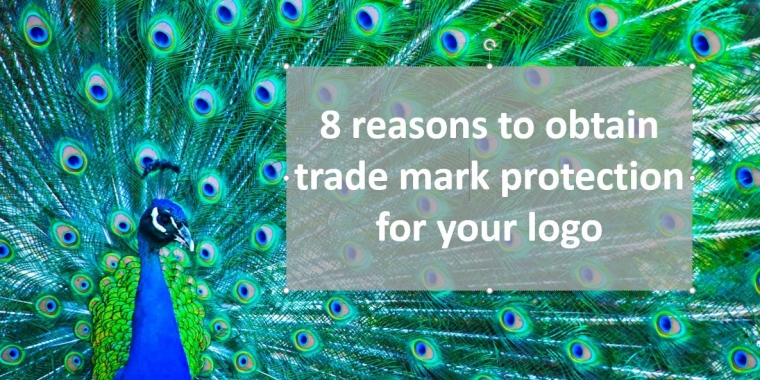 If you have invested considerable time and expense in having a bespoke logo designed which is distinctive in your market place and which reflects the personality of your business and your products or services, then you should seriously think about obtaining protection for this valuable intellectual property.
The UK Intellectual Property Office permits the registration of a trade mark for words (such as brand names) as well as logos, and combinations of these – as long as the end result is distinctive.
A logo can vary in complexity and may be formed of a number of key elements which include fonts and colours to make it distinctive, as demonstrated by some examples of the leading mobile phone brands: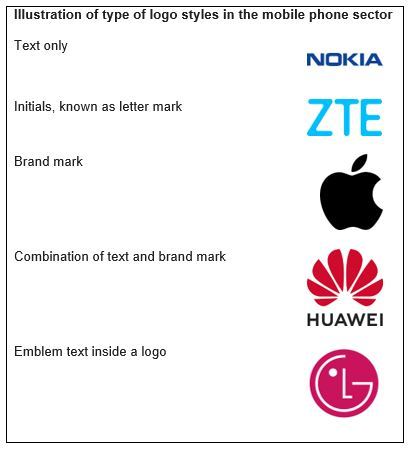 James Cornish, head of the trade mark team at Page White and Farrer, outlines the many good reasons for seeking to protect your logo and other elements of your branding by way of trade mark registration protection. 
Saves money in the long run
Having a trade mark registration makes it much cheaper to prevent others from using similar brands.  Often, a letter attaching a copy of the trade mark registration certificate will be highly persuasive in getting another business to change its similar brand. 
In many instances, you do need to show proof of any use, reputation or goodwill in your brand, when asserting your registered rights, in contrast to a claim under common law, passing off.  You do not need to show likelihood of deception, unlike under the law of passing off. 
You will have rights extending to similar marks, for at least similar goods, where there is a likelihood of confusion arising.  While most trade marks are registered for under £1,000, a common law passing off action could cost you 100 times this amount.
Easier to object to other similar brands
Likewise, if you see someone else using a brand that is very similar to your own, it is easier to assert rights based on a registered trade mark, than based on an unregistered one. 
The requirements for objecting to others are lower, than under the law of passing off, as are the issues that need to be proven.  This means recipients of your letter will be more inclined to agree to your objections.
Greater certainty
Having a trade mark registration for your logo means that you can use it with greater confidence.  It has been subjected to a thorough examination at the UK Intellectual Property Office and has been published and faced opposition before it has proceeded to registration.  While a trade mark can be attacked after registration, you have more assurance that it is safe to use it and are in a stronger position.
Strength for a startup
It is particularly useful to have a trade mark registration at the launch of a brand before you have built up any goodwill.  In the early stages of your use, you have limited or no reputation that can be asserted against others.  This means that if another party innocently or otherwise, registers or uses a similar brand, there will be little you can do about it, without a registration.  At this vulnerable time, you could find your own use being stopped, requiring an expensive rebranding exercise.
Once registered, you can use the R logo next to the brand.  This is a deterrent to stop others from using similar brands and it adds gravitas to your brand, making it more distinctive, enabling you to sell more goods, more profitably.
Extending your market reach
A trade mark registration can have a wide geographical extent, giving you rights UK-wide to stop use by others, or US-wide, EU-wide etc.  If you are trading in one geographical area, it can provide protection while you expand your goodwill and business and clear the path for successful business in other markets.
Adding business value
A trade mark registration enables you to build a stronger brand with a reputation and to add value to your business, standing out in the marketplace from those of your competitors.
A trade mark registration is also an intellectual property asset that can be licensed or sold on its own or as part of the business.  A valuable mark can even be used as security for loans and financial arrangements.
A shield for your business
In some instances, a trade mark registration is useful if you are accused of infringing the rights of another trade mark.  It can act like a shield, and another business cannot stop your use, unless they invalidate your trade mark. 
Obtain compensation for infringement by counterfeiters
With a trade mark registration, it will be easier to obtain an injunction to stop use of your logo by others, and if others use your brand wrongly then you may be able to obtain compensation.
Summary
In summary, it is important to register a trade mark for your logo, as this will give you better protection in this important part of your branding. 
If you would like any assistance at all, our specialty is the registration, enforcement and opposition of trade marks, and we would be happy to advise, based on our experience of protecting several thousand trade marks in the past.
For information about our trade mark services, email james.cornish@pagewhite.com.
This briefing is for general information purposes only and should not be used as a substitute for legal advice relating to your particular circumstances. We can discuss specific issues and facts on an individual basis. Please note that the law may have changed since the day this was first published in August 2020.