Thu 4th Jun 2020
A bumper crop of promotions in the London office
Page White and Farrer in London are pleased to announce the good news of the promotion of six of our expert patent and trade mark attorneys.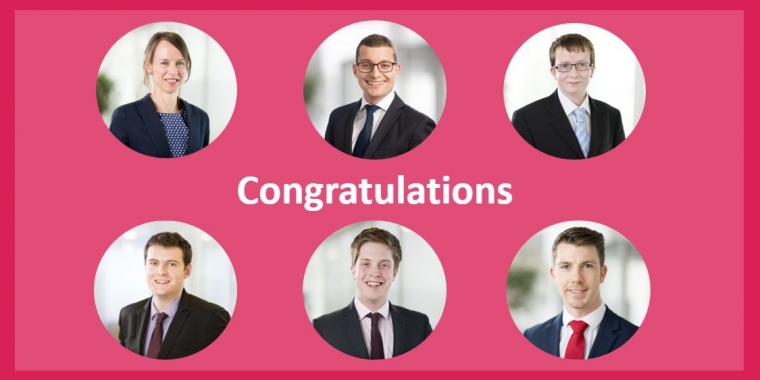 Our congratulations go to European trade mark attorney Taryn Byrne who has been made a partner. After qualifying in 2003, Taryn has gained extensive experience in intellectual property management and worldwide trade mark portfolios.
European patent attorney Olivier Martinez is also welcomed as a partner. He has specialised in intellectual property since 2010 and his areas of expertise include engineering, telecommunication, and electronics.
Notable other promotions among our patent attorneys include:
'These promotions are wonderful news,' says partner Jeff Daniels, 'Many of these attorneys started with us as graduates, trained and qualified with us, and have now advanced to positions of greater responsibility. We look forward to working with them as they progress further in their careers.'
Page White and Farrer has always invested in the development and career progression of its attorneys who combine their invaluable technical expertise with knowledge of the law. For more information on our vacancies, please click here.
This briefing is for general information purposes only and should not be used as a substitute for legal advice relating to your particular circumstances. We can discuss specific issues and facts on an individual basis. Please note that the law may have changed since the day this was first published in June 2020.