Fri 17th Feb 2023
Page White Farrer trade mark team among world's top professionals in WTR 2023
We are delighted Page White Farrer's experts have been ranked among the top 1000 worldwide for trade mark prosecution and strategy by the World Trade Mark Review.
The firm was commended for its extensive experience in a wide variety of sectors: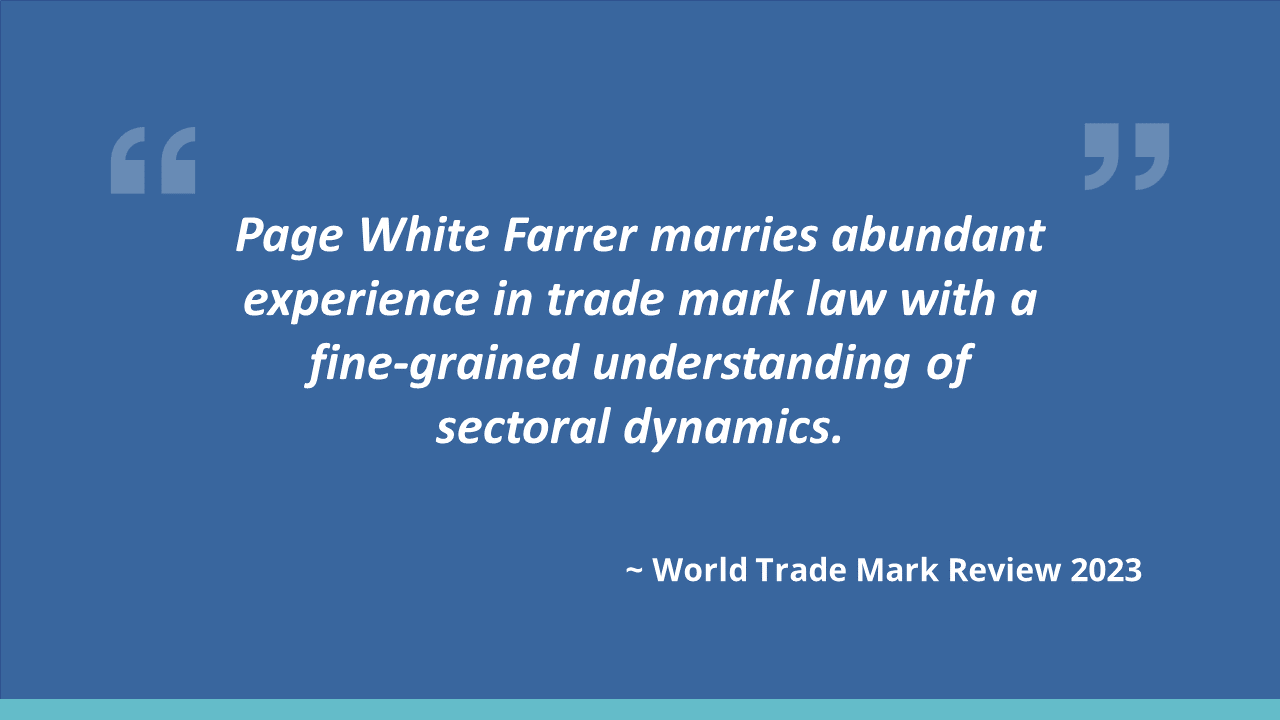 Two members of our trade mark team in London were recognised as leading attorneys.
James Cornish, head of trade marks, is highlighted as 'pragmatic, responsive and efficient'. Throughout his 'illustrious' career, he has tackled more than 2,500 oppositions proceedings and delivered successful registrations of marks in 170+ countries.
Taryn Byrne is also a recommended individual in the 2023 edition. She has been protecting, enforcing and exploiting trademarks for more than a decade, and has 'valuable insight' from working in-house at international pharmaceutical and beverage companies.
This briefing is for general information purposes only and should not be used as a substitute for legal advice relating to your particular circumstances. We can discuss specific issues and facts on an individual basis. Please note that the law may have changed since the day this was first published in February 2023.