Mon 15th Aug 2022
UKIPO reports little of consensus around the state of Standard Essential Patents and innovation
The UK Intellectual Property Office (IPO) has published its summary of findings from its consultation on whether the ecosystem around Standard Essential Patents (SEPs) is functioning efficiently and effectively.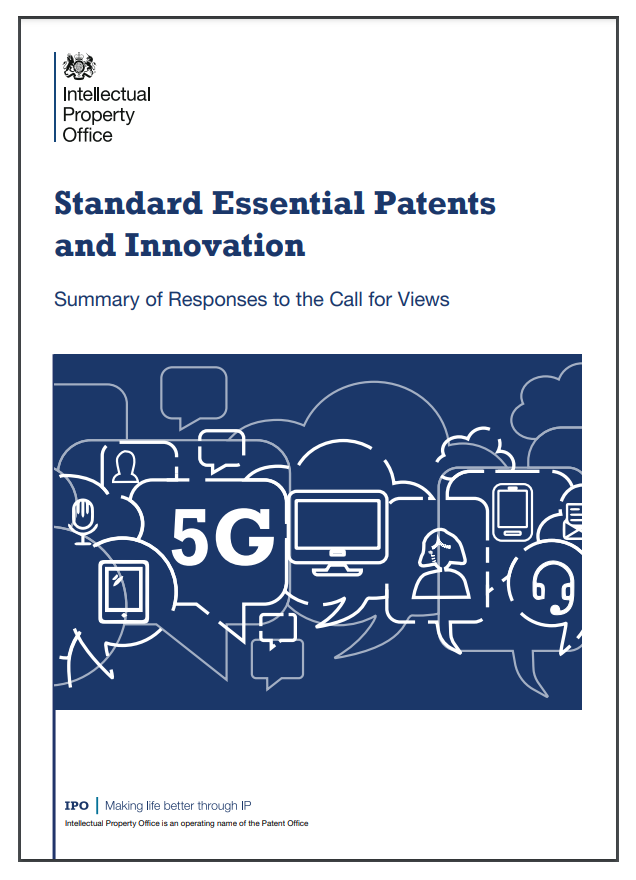 The responses, collected from sectors such as the telecoms and automotive industries, tech industry, academia, and legal and IP professions, are summarised into six areas:
the balance of the ecosystem and benefits to innovation and consumers;
competition and market functioning;
transparency;
patent infringement and remedies;
licensing of SEPs; and
SEP litigation
The consultation found that many respondents emphasised the importance of standards and SEPs for innovation, despite many SEP holders and implementers reporting issues related to the efficiency or effectiveness of the SEP ecosystem.
However, the overall findings showed little consensus on the nature, extent, causes, and impact of problems.
There was also little consensus on the need for Government to intervene. The UK IPO believes that standards and SEPs will be of growing importance to the UK economy and aims to produce a framework for intellectual property that will promote innovation and creativity. The framework will also need to support the goals set out in the Government's Innovation Strategy and Diversification Strategy and help the UK become a science and technology superpower and innovation hub by 2035
While some SEP holders and others argued for no change or minimal changes, there were some that called for Government intervention, for example through changing legislation, issuing guidance, or establishing or strengthening institutions or processes. There were also calls for changes at an international level, possibly requiring co-ordination with other patent offices.
A proportion of respondents also pointed to the potential of patent pools as a market-led solution which would improve the efficiency of SEP licensing, such as by providing transparency of pricing, and reducing licensing costs and delays. Click here to read our article on the pros and cons of patent pools.
Given the breadth of issues raised during the consultation and the divergence of the views on the case for government intervention, the IPO will continue to assess the issues by engaging with businesses and gathering further evidence. Findings are expected to be reported in 2023.
Click here for more information.
'The SEP ecosystem is complex and it is not unexpected that the UK IPO has indicated that they require more time to consider the various issues,' says Kelda Style, European Patent Attorney and partner at Page White Farrer. 'A challenge to the SEP ecosystem is the setting of Global FRAND terms with the potential for different jurisdictions to move in divergent directions. We await with interest for the UKIPO's recommendations.'
This briefing is for general information purposes only and should not be used as a substitute for legal advice relating to your particular circumstances. We can discuss specific issues and facts on an individual basis. Please note that the law may have changed since the day this was first published in August 2022.