Tue 12th Feb 2019
Workshop on 'Artificial intelligence and robotics' in Munich, 15 April 2019
Patent attorneys from our London and Munich offices will be presenting at a workshop on 'IP Protection for Artificial Intelligence and Robotics' on 15 April 2019. The workshop will be hosted in partnership with the Robotics and Artificial Intelligence Law Society (RAILS) and will be held in Munich at the German Patent and Trade Mark Office.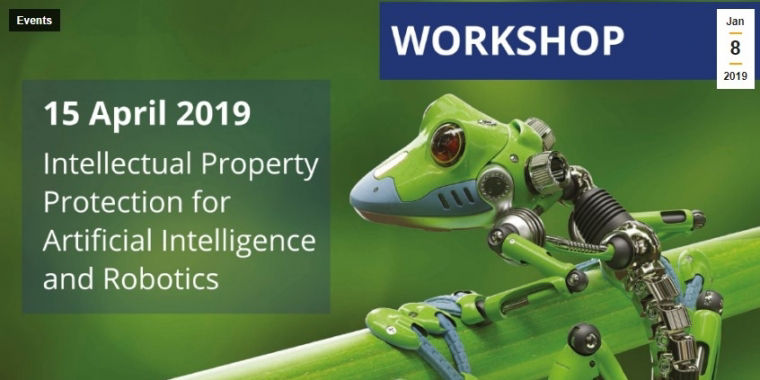 When: Monday 15 April 2019, 16:00 – 18:30 CET
Where: DPMAforum at the German Patent and Trade Mark Office, Zweibrückenstr. 12, 80331 München.
Topics to be discussed include:

specific aspects of technical developments (inventions) in the field of artificial intelligence and robotics;
protection of software-based inventions (patents, utility model, copyright);
requirements for patenting software-related inventions;
specific problems arising from inventions in the fields of AI and robotics;
specific examples of patents in the field of AI and robotics; and
individual invention capture workshops for enhancing the company value with the right patent strategy.
Who should attend?
This event will be of interest to anyone with a legal background as well as non-lawyers with a technical interest in robotics and AI.
Speakers will include:

To reserve your place, please email register@ai-laws.org. We hope that you will be able to join us.
For more information about Robotics & Artificial Intelligence Law Society, please visit their website.