Mon 2nd Jul 2018
Four key actions for your trade marks in view of Brexit
The outcome, implications and effect of Brexit remain unknown and unclear. However on 19 March 2018 the European Commission published a draft agreement indicating terms that have been agreed with the UK in the event of a wider agreement concerning Brexit and those yet to be agreed.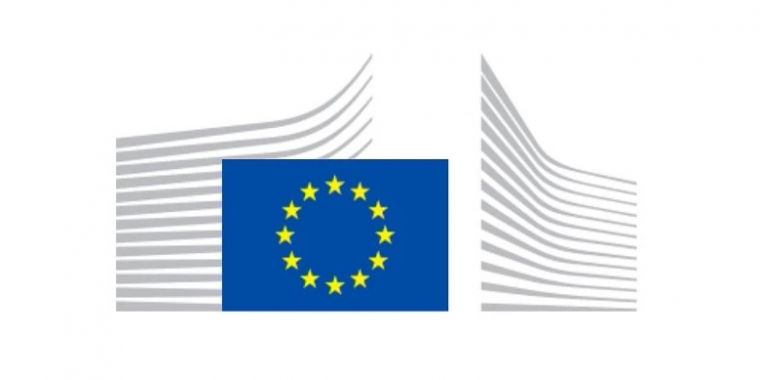 At the moment, business is essentially 'as usual' until Brexit or any transitional period ends and the transitional period is currently expected to last until 31 December 2020.
For many areas of intellectual property, such as UK national rights and patents of the European Patent Office there should be no effect arising from Brexit.
But brand owners need to start planning for life after Brexit, and trade mark attorney James Cornish has highlighted some of the changes that were proposed in the
European Commission's draft agreement and makes four important recommendations for brand owners.
It is only a draft agreement, and many issues remain undecided. However, it gives some helpful indications to those interested in brands of the potential position in a number of circumstances.
EU-wide trade mark registrations
EU-wide trade mark registrations and EU registered designs, including Madrid World Intellectual Property Organisation EU trade mark registrations, according to the draft agreement, will be split to create an additional UK national equivalent right, without re-examination. It will have the same application date, priority date and seniority date, as the EU trade mark registration 'sibling'.
Actions for non-use of a trade mark
Non-use actions cannot be successfully pursued against the 'additional' UK registration, if there has been use in the other 27 EU states in the five years before the end of the transitional period.
This means that, for example, a French, US or UK company with EU wide rights which has used their mark only in the 27 remaining states of the EU, but not in the UK, can still enforce their rights in UK oppositions and infringement actions based on the use in the five years preceding the end of the transitional period.
Trade mark actions in respect of reputation
Likewise, those with a reputation arising through use in their EU registered mark in the 27 remaining states, with no reputation in the UK, can assert that reputation against the use and registration of UK trade marks of others, where the reputation was acquired in the EU before the end of the transitional period. After that time, only reputation in the UK will matter.
Actions in respect of invalidity or revocation
If the EU registration is under invalidity, or revocation attack at the end of the transitional period and that attack is ultimately successful, then the 'additional' UK registration will suffer the fate as the EU registration and both will be cancelled.
This may not apply if the reason for the cancellation was not relevant to the additional UK registration. For example, if the EU registration was cancelled due to a Greek national trade mark registration, the EU registration may be cancelled, but the 'additional' UK registration survive.
Pending EU trade mark applications
The draft agreement suggests that applicants will have nine months from the end of the transitional period to file for equivalent UK protection, which will benefit from the same filing or priority date as the 'sibling' EU trade mark. This solution is not certain and some lobby for an automatic conversion of EU applications into UK national applications.
Where trade mark rights have been exhausted
Under the principle of exhaustion of rights, where trade mark rights have been exhausted because goods have been put on the market in the European Economic Area before the end of the transitional period, then those rights will remain exhausted.
The owner of the brand cannot use its 'additional' UK rights to object to goods that it put on the European Economic Area market before the end of the transitional period. As regards exhaustion of rights following the transitional period, this is not yet agreed and there may be exhaustion of rights applicable to goods moving between the EU and UK.
Regarding .eu domains
New .eu domain names are unlikely to be registrable by those who reside in the UK, or are established in the UK without also being established in an EU country and such businesses are unlikely to be able to maintain .eu domain names, so should make special arrangements. Those wanting to challenge .eu domain names are unlikely to be able to rely upon UK unregistered, or registered rights, in order to do so.
What action should be taken at this time?
Recommendation 1: Those interested in brands would be well advised to file EU trade marks early in 2018 and seek to register EU trade marks before the end of December 2020 to give themselves more certainty.
The impact of Brexit on EU applications pending in December 2020 is not certain. The outcome could involve such applications not extending to the UK, automatically extending to the UK, or applicants having nine months in which to apply for equivalent national UK rights under unknown conditions and costs.
Recommendation 2: Review your trade mark portfolio to consider whether you need to file any UK trade marks prior to Brexit.
It is highly likely that EU rights will be split, so that owners can get UK rights. Those filing EU wide with very important brands and a keen interest in the UK can consider filing in the UK to give themselves more certainty, even though it may not be necessary ultimately.
There are other reasons for getting UK national rights:
court authority suggests that if you have EU wide rights and use only in one country, such as the UK, it may not be sufficient to defend a non-use action against the EU wide rights; those trading only in the UK may therefore prefer to seek a UK national registration; and
in UK litigation, defendants sometimes apply to revoke EU wide rights at the EU Intellectual Property Office to impede UK Court infringement proceedings, which is not a difficulty faced by a claimant basing their claims on UK national rights.
Recommendation 3: Consider moving .eu domains to a business established in one of the 27 other EU states.
Recommendation 4: Consider the effect of Brexit when concluding contractual agreements, (especially geographical extent, choice of law clause, jurisdiction clause) and in respect of brand licences and assignments. Review existing agreements that refer to the EU.
Whatever the outcome, Page, White and Farrer will be prepared and already has an office in Munich, Germany and has qualified German and Finnish attorneys able to represent the interests of its clients.
If you would like to discuss your brand strategy and the implications of Brexit, then please do not hesitate to contact trademarks@pagewhite.com.
Please note that Brexit discussions are continuously evolving and the law and practice may have changed since this note was written in June 2018.
This briefing is for general information purposes only and should not be used as a substitute for legal advice relating to your particular circumstances. We can discuss specific issues and facts on an individual basis. Please note that the law may have changed since the day this was first published in July 2018