Fri 29th Jun 2018
IP expert David Kitchin appointed to the Supreme Court
The Supreme Court's intellectual property expertise will be strengthened with the appointment of Sir David Kitchin, who will take up his role on 1 October 2018.
The press release from the Supreme Court outlines his experience: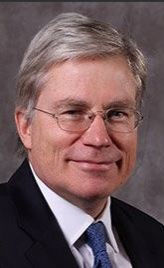 'After studying Natural Sciences and Law at Fitzwilliam College, Cambridge, Sir David Kitchin was called to the Bar of England and Wales in 1977. He became a Queen's Counsel in 1994 and was elected a Bencher of Gray's Inn in 2003. His practice covered all aspects of intellectual property including patents, trade marks, copyright, designs and trade secrets.
Lord Justice Kitchin was appointed a judge of the High Court, Chancery Division in 2005 and Senior Judge of the Patents Court in 2007. From 2009 to 2011 he was the Chancery Supervising Judge for the Midland, Wales and Western Circuits and, during that time, was also a member of the Enlarged Board of Appeal of the European Patent Office. He was appointed as a Lord Justice of Appeal in 2011 and was the Lord Justice responsible for the supervision of intellectual property appeals.
Lord Justice Kitchin is the Chair of the Advisory Council of the Centre for Commercial Law Studies at Queen Mary University of London and has been awarded an honorary LL.D. by that university. He is also an honorary fellow of Fitzwilliam College.'
Click here for the official announcement.
This briefing is for general information purposes only and should not be used as a substitute for legal advice relating to your particular circumstances. We can discuss specific issues and facts on an individual basis. Please note that the law may have changed since the day this was first published in June 2018.