Wed 6th Oct 2021
How do I secure a trade mark registration for my logo?
James Cornish, head of the trade mark team at Page White Farrer, outlines key steps that you need to take in the trade mark registration process.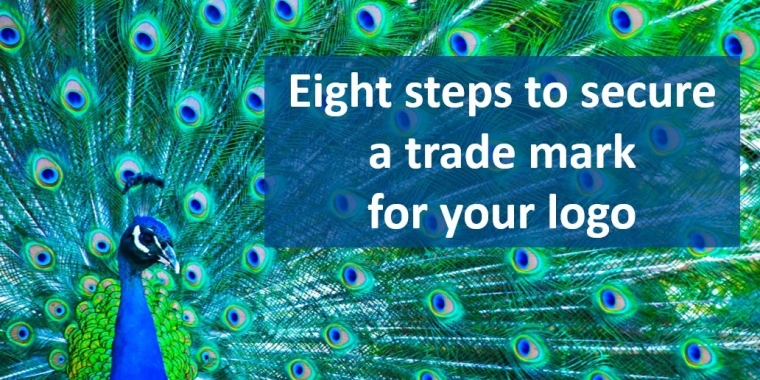 If you are investing in building a brand as part of your business growth strategy, then you need to secure legal protection via a trade mark registration as soon as possible.  Take a look at our article 8 reasons to obtain a trade mark registration for your logo, if you are not sure if this is a good move for you.
Once you have decided to proceed with seeking a trade mark registration, what are the steps that you need to take?
James Cornish, head of the trade mark team at Page White Farrer, outlines key steps that you need to take in the trade mark registration process.
Step 1 – Commission a search of trade marks
It is preferable to carry out searches to see if the desired brand is available before you spend money with your design agency.  If you find that you are unable to use the name that you have in mind, then you might have to start the process again and incur avoidable costs. For example, once you have filed your trade mark application at the Intellectual Property Office (IPO), the fees are not repaid by the government, even if they later refuse your application. 
Even if your budget is limited, we would always recommend at least a search for an identical trade mark.
It is also possible to carry out searches of domain names, company names, websites, and trading names to look for earlier brands. 
Do not assume that if a mark is available in one country it will be available in all countries.  Bear in mind that there are very many registers to search if you are looking at international protection.
Step 2 – Discuss the appropriate categories for protection
You will need to specify the goods and services of interest to you, categorised by class number category.  You will be stating the goods and services for which you want monopoly rights.
The amount you will need to pay to the IPO will depend upon the number of categories of interest to you.  If you have a narrow range of goods, the cost will be lower.
Our trade mark attorneys can advise you and help you decide on the most appropriate categories.
Step 3 – Set a budget
Once we have a clear picture of your target markets and the categories of interest, your attorney can help you to devise the most cost-effective filing strategy for your budget.
For example, there are some money-saving filing schemes for international strategies, including an EU wide registration system, and the WIPO Madrid International filing system.  These enable you to protect your trade mark in many countries in a single application, often without needing an additional overseas lawyer.
Step 4 – We file your trade mark application
Your trade mark attorney will work with you to ensure the application is completed correctly and that you have the best possible chance of success. Key things to consider include:
Who will be the owner of the trade mark? In most circumstances, we would recommend using the name of the entity that will trade under the brand or license it.  If you use an individual's name bear in mind they will be 'in the firing line' for any legal costs awards.  Trademark rights are readily transferable to a different owner, although some cost is involved.
What elements of your logo do you wish to protect? This can be a logo, slogan, word mark, sound, colour, combination of these, or there are other types of brands.
We can often usefully spread the costs by filing in one country, such as the UK, and then filing abroad within the next 6 months under priority claim rules with the same filing date.
Step 5 – Be patient during the examination stage
In each country where you file a trade mark application, the local IPO will carry out an examination to look at the distinctiveness of the mark to see whether it is too descriptive or not.  Most IP registries carry out a search for earlier marks and, in some countries, governments will refuse applications if they conflict with earlier IP rights. 
In other countries, such as the UK and EU, search results are sent for information purposes only.
Step 6 – Wait to see if anyone opposes your application
In most countries, there will be a period which provides other parties with an opportunity to object if they feel they have existing intellectual property rights (in registered, or unregistered trade marks) which they feel may be infringed by your mark.  This period can range from 30 days to several months according to the country.
Step 7 – Registration or …
If your application is opposed, you will need to decide whether to defend your claim – see our guides:
If your application is not opposed, the application will proceed to registration. 
Usually, no further costs will arise until renewal, which in most countries is every 10 years.  You can then decide whether, or not, you wish to keep the trade mark on the register.
Step 8 – Keep a watch
Once you have secured protection for your branding, it is a good idea to keep an eye on the market in case a competitor seeks to register a brand which is similar to yours and might cause concern.
The most effective way to protect your intellectual property is to set up a trade mark watching service to ensure that you are alerted to applications filed by others and then you can choose whether or not to object to them.
How we can help
If you would like any assistance at all, our specialty is the protection, enforcement and opposition of trade marks and we would be happy to advise, based on our experience of protecting several thousand trade marks in the past.
For more information on brand protection, please contact our expert trade mark attorneys by email to webenquiry@pagewhite.com.
This briefing is for general information purposes only and should not be used as a substitute for legal advice relating to your particular circumstances. We can discuss specific issues and facts on an individual basis. Please note that the law may have changed since the day this was first published in November 2021.