Wed 14th Oct 2020
Sharp rise in monthly filings of trade marks and designs at UK IPO during lockdown
Figures published by the UK Intellectual Property Office show a marked upturn in the number of filings of trade mark and design right applications since April 2020.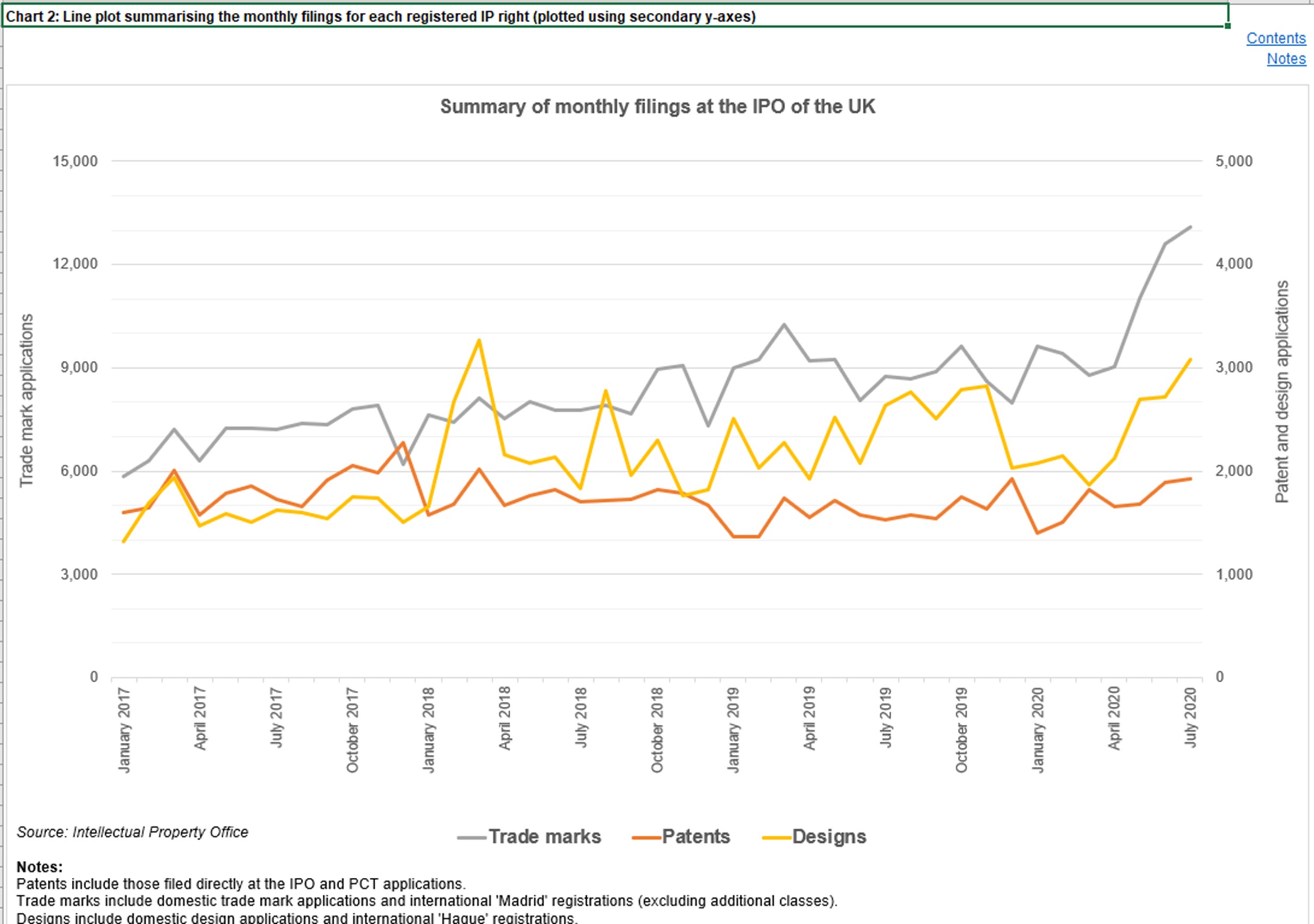 Trade mark applications have leapt from 9,021 in the month of April to 13,092 in July 2020, an increase of 45%.
Design applications have grown from 2,127 in April to 3,086 in July, also an increase of 45%.
James Cornish, attributes this activity to a combination of innovation during lockdown and changes to the regime for trade marks and design rights prompted by Brexit: "While lockdown has been tough on certain sectors, we have also seen innovation and the launch of new products and services in other sectors which then creates a need for brand protection."
"Brand owners should also keep a sharp eye on what their competitors are doing to ensure that other businesses are not infringing their trade marks or designs."
Page White and Farrer offers a brand watching service which monitors similar trade mark applications, company or domain names.  For more information, email James.Cornish@pagewhite.com.
This briefing is for general information purposes only and should not be used as a substitute for legal advice relating to your particular circumstances. We can discuss specific issues and facts on an individual basis. Please note that the law may have changed since the day this was first published in October 2020.