Tue 6th Sep 2022
FIVE AI's GC explains what it is like to work with Page White Farrer to build a patent and trade mark portfolio
Services: Board support and consultancy, Innovation capture, International reach, IP portfolio management, IP strategy, Learning and development, Obtaining a patent, Patent application drafting and filing, Patents, Preparing for funding or flotation, Start up or scale up, Trade marks
Sectors: AI and data science, Electronics and telecoms, Mechanical engineering, Software patents
Business startups may wonder whether or not to invest in patents and trade marks. Then, how do they find a patent attorney who understands their invention and can help them translate it into business value via intellectual property protection?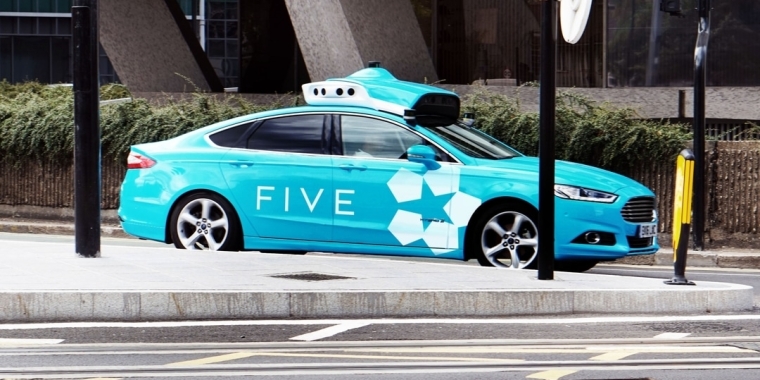 General Counsel Claire Bennett of Five AI, kindly shares her experience of working with Page White Farrer between 2018 and 2022, when the company was acquired by Bosch's Automated Driving business unit.
About Five
Five is a company at the forefront of automated driving technology in the UK.  With a team of over 140 people in Bristol, Cambridge, Edinburgh, London and Oxford, it was established in 2016 to build self-driving artificial intelligence powered software components and to develop platforms for developing software, focused on finding solutions to the challenges of automated driving.
The founders started out building an autonomous vehicle system, successfully testing it on London's public roads before leading the Government-backed StreetWise trial which is thought to be the most complex AV trials completed on public roads in Europe at the time.
Five instructed Page White Farrer to handle its patents, recognizing our expertise in AI and high-tech software and our proven track record supporting fast-growing start-ups.
Five now innovates across all areas of autonomous driving technology, with cutting-edge applied research in computer vision, motion planning and prediction, and machine learning, alongside system testing and safety assurance, complex engineering and problem solving.
How we have helped
The team at Page White Farrer is led by partners Virginia Driver and Tom Woodhouse, both acknowledged experts in the realm of artificial intelligence (and contributors to the leading textbook on the law surrounding AI), supported by technical assistant Sarah Halpin.
Our team has drafted around 100 diverse patent applications across a portfolio of strategically targeted autonomous driving technologies, mainly in the US, Europe and Asia. Alongside this, James Cornish has helped Five to protect trade marks (for words and logos) in major jurisdictions.
Page White Farrer also assisted Claire and the senior management team in developing Five's patent and invention capture strategy, which aims to prioritise investment and can be an interesting challenge given the breadth and pace of innovation within the company. Working closely with both their Applied Research Group and product leaders, we help the company to maximize business value arising from their investment in intellectual property protection.
The Applied Research group at Five is a collection of Research Scientists and Research Engineers, spread across Cambridge, Oxford, and Edinburgh offices, dedicated to investigating the company's key longer term problems. They have an impressive publication record,  and Virginia and Tom help ensure that the patent strategy supports them in their publication aims.
Page White Farrer has supported the company through various rounds of investment due diligence as the company raised equity, and most recently prior to the acquisition by Bosch which is a leader in driving assistance technologies.
What the client says?
So, what is it like to work with the patent attorneys at Page White Farrer if you are a fast growing startup with innovations coming out of your ears?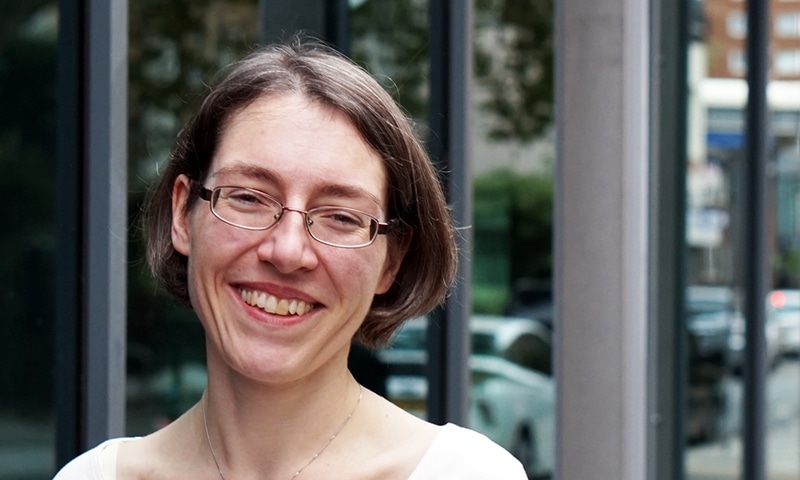 Claire Bennett was kind enough to provide the following insights for other inhouse counsel or CTOs:
It is important that the IP team is familiar with dealing with startups and understands the needs of the business. Virginia and Tom have been able to deal directly with the different personality types and everyone they have worked with finds it really easy to work with them, from the most inexperienced inventor up to the CEO.
Page White Farrer has got a good grasp of our technology, which is critical. Tom's knowledge of our patent portfolio, as demonstrated through the recent teach-ins, is encyclopaedic!  Their approach of doing the first patent draft and taking on a lot of the work (needing just quick calls with inventors) really helps when our inventors are so busy on their day job.
The brief reports and advice on potential inventions and decisions reduce the time I need to spend managing the process and the portfolio. It was helpful to me that the team is self-sufficient and takes a load of work off my plate - it's like having our own dedicated internal patent manager as an extension of my own team, and I have been able to trust them completely to do a good job!
When it comes to the question of costs and value for money, Claire continued:
The firm is easy to work with responsive, always met even tight deadlines, and act with integrity. Billing is transparent, and the budgeting assistance is most welcome, and on the very rare occasions a mistake was made they rectified it promptly at their own cost.
There has been a lot of added value, such as training and other materials, and practical suggestions, such as for our reporting activities - and it's been exactly what's needed! I've found it useful to get a steer on how other companies approach patenting at this stage, and hence inform what we might wish to do.
Your integration with the business has been invaluable in capturing potential inventions, keeping track of business priorities to help guide our patenting priorities, and getting best value for money out of our IP spend.
I would highly recommend you to any other General Counsel.
This briefing is for general information purposes only and should not be used as a substitute for legal advice relating to your particular circumstances. We can discuss specific issues and facts on an individual basis. Please note that the law may have changed since the day this was first published in September 2022.