Wed 27th Apr 2022
Brands, trade marks and intellectual property: Page White Farrer attorneys and INTA's 2022 Annual Meeting
Trade mark attorneys from Page White Farrer will be in Washington D.C. during the International Trademark Association's 144th Annual Meeting which will take place 30 April – 4 May 2022.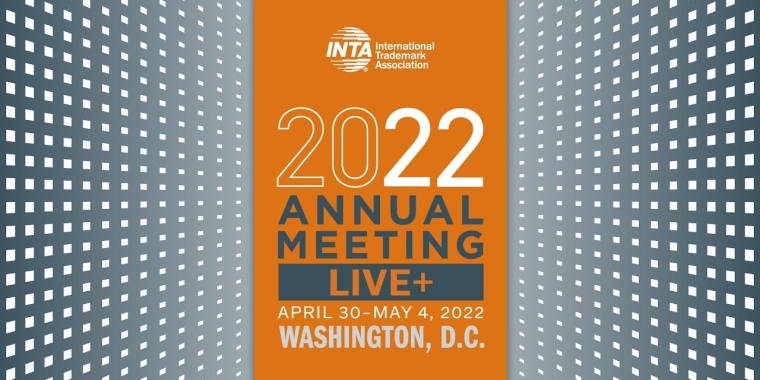 James Cornish, Taryn Byrne and Oliver Spies will be representing Page White Farrer and taking the opportunity to reconnect with trade mark colleagues from around the world, sharing new ideas and developments in the intellectual property industry.
There will be key updates on regulatory issues and brand restrictions, including:
China case law and staying ahead of the curve in punitive damages calculation;
the Madrid System;
data protection and privacy laws in Africa;
legislative updates in Latin American and the Caribbean; and
a review of U.S. Federal case law.
There will also be discussions on a variety of topics of interest to brand owners, such as:
balancing IP protection with consumer passion for your brand;
the interplay between brand value and ESG initiatives;
how does the green agenda fit into an IP strategy;
building a better society through brands;
the role of technology in society and the future of IP assets;
why trademark policy matters to brand owners large and small;
enforcement and anti-counterfeiting best practices;
how to best protect cutting edge marks inside and outside the trade mark arena;
a look at the recent case of The Hungry Caterpillar: Colin v. Cuthbert; and
intellectual property in a shifting geopolitical landscape
The 2022 Annual Meeting will be focusing on anticounterfeiting, with talks on:
Counterfeits in a Digital World: The Evolution of the Fight Against Fakes
How to Approach Anticounterfeiting in 2022: Best Practices for Online Anticounterfeiting Measures Globally—Legislation, Technology, and Strategies
Eco-Friendly Anticounterfeiting? The Environmental Impact of Counterfeits and Anticounterfeiting Measures and Future Best Practices for Brands
You can find out more information about INTA's 2022 Annual Meeting via their website.
Click here to download a full copy of the schedule of events.
This briefing is for general information purposes only and should not be used as a substitute for legal advice relating to your particular circumstances. We can discuss specific issues and facts on an individual basis. Please note that the law may have changed since the day this was first published in April 2022.